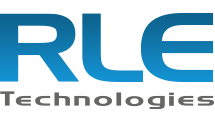 RLE LD1500
The SeaHawk LD1500 distance-read leak detection controller monitors up to 1500 feet (457 meters) of sensing cable.  This web-accessible controller is designed for simple integration into existing monitoring systems, and is compatible with all SeaHawk sensing cables and the SeaHawk SD-Z spot detector.
This controller is ideal for areas where sensing cable may not be visible.  The LD1500 is most commonly installed in data centers (under raised floors), museums, libraries, clean rooms, and telecommunication centers.  Multiple LD1500s can connect to RLE Technologies' LD2100 and LD5200, allowing the LD2100 or LD5200 to identify and annunciate multiple, simultaneous leaks.
Note: The LD1500 requires an isolated 24 volt power supply. RLE recommends and stocks PSWA-DC-24, a 24VDC supply that plugs directly into a wall outlet. This supply is available for purchase separately.
Technical Specifications
Key Features
Monitors:

up to 1,500 feet (457 meters) of conductive fluid sensing cable and/or spot detectors, or
up to 1,050 feet (320 meters) of chemical sensing cable

Web-based interface – view alarms and configuration with a Web browser
Adjustable leak, delay, & alarm sensitivity threshold
Modbus integration with LD5200 & LD2100
SNMP, Modbus, and BACnet communications
Supervised system identifies cable breaks and contamination
Included Equipment: LD1500 controller, Cat5 crossover cable, leader cable, end-of-line (EOL) terminator
Additional Requirements: Power supply PSWA-DC-24, sensing cable and spot detector (as needed for application)
Power: 24VDC@ 600mA max., 50/60Hz; requires power supply: PSWA-DC-24 (not included) 24VAC Isolated@ 600mA max., 50/60Hz; requires power supply: WA-AC-24-ST (not included) 100/120/230-240VAC@ 500mA max., 50/60Hz power supply; included in the LD-ENC optional enclosure
Inputs
Leak Detection Cable: Compatible with SeaHawk sensing cable (not included)
Cable Input: Requires 15ft (4.6m) leader cable and EOL terminator (included)
Maximum Length: 1,500ft (457m) of conductive fluid sensing cable, or 1,050ft (320m) of chemical sensing cable or hydrocarbon sensing cable
Minimum Length: 35ft (11 m)
Detection Accuracy: ± 2ft (0.6m) +/- 0.5% of the cable length
Detection Repeatability: ± 2ft (0.6m) +/- 0.25% of the cable length
Detection Response Time: When used with conductive fluid sensing cable or chemical sensing cable, 5-995sec, software adjustable in 5 second increments; ±2sec.
Communication Ports
Ethernet: 10/100BASE-T, RJ45 connector; 500VAC RMS isolation
EIA-232: DB9 female connector; 9600 baud; 8 data bits, no parity, 1 stop bit
EIA-485: 1200, 2400, 9600, 19200, or 38400 baud (selectable); Parity: none, even or odd, 8 data bits, 1 stop bit
Protocols
TCP/IP, HTML, TFTP: IPv4.0; webpages comply with Rehabilitation Act of 1973, sections 504 and 508, US Dept of Education (website accessibility for computer users with disabilities)
SNMP: V1: V2C MIB-2 compliant; NMS Manageable with Get, Set, Traps
Modbus (EIA-485): Slave; RTU mode; Supports function codes 03, 04, 06 and 16 Master: RTU mode for integration with RLE's LD5200, LD2100 and LD1500 products; Johnson N2
Modbus TCP/IP UDP/IP: Modbus Slave; TCP/IP transmission protocol Modbus Master; TCP/IP transmission protocol for integration with RLE's LD2100 and LD1500 products
BACnet/IP: ASHRAE STD 135-2004 Annex J
BACnet MS/TP: EIA-485
BACnet Alarms: Automatically reports to a single destination
Terminal Emulation (EIA-232): VT100 compatible
Alarm Notification
Visual Alarm: Bi-color status LED
SNMP Traps/Informs (Ethernet): 2 Community Strings
Logging Capabilities
Event Log: Last 10 events
Login Security
Web Browser Access (Ethernet): 1 Web password Read Only; 1 Web password Read/Write
Terminal Emulation Access: None
Front Panel Interface
LED Indicators: Power/Status: 1 bi-color (Power On: green; Alarm / Cable Fault / Cable Contamination: red)
Operating Environment
Temperature: 32° to 122°F (0° to 50°C)
Humidity: 5% to 95% RH, non-condensing
Altitude: 15,000ft (4,572m) max.
Storage Environment: -4° to 185°F (-20° to 85°C)
Dimensions: 7″W x 3.62″H x 1.25″D (178mmW x 92mmH x 32mmD)
Weight: 1.5 lbs. (680g)
Mounting: Panel mount Type 1 enclosure.  Optional wall mount enclosure available (LD-ENC-NP)
Certifications: CE; ETL listed: conforms to UL 61010-1, EN 61010-1; certified to CSA C22.2 NO. 61010-1; RoHS compliant