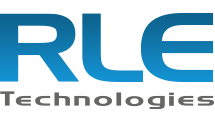 RLE LD310
The SeaHawk LD310 single zone leak detection controller monitors up to 300 feet (91 meters) of sensing cable.  It is compatible with all of RLE's leak detection sensing cables, as well as SD-Z and SD-Z1 spot detectors.
When your system is in alarm, the LD310 will notify you via:
Audible alarm
Visible LED
Leak and fault relay outputs
Ideal for smaller areas and facilities, the LD310 can act as a stand-alone controller or integrate into existing monitoring systems.  The LD310 is most commonly installed in facilities with pumps, chillers, boilers, water control valves, and around air conditioner condensation pans.
Note: A 5VDC power supply is required to power the LD310. RLE recommends and stocks theWA-DC-5-ST, a medical grade 5VDC isolated power supply that is prepared with stripped ends that wire directly into the LD310. This supply is available for purchase separately.
Technical Specifications
Key Features
Accommodates:

up to 300 feet (91 meters) of conductive fluid sensing cable and/or spot detectors, or
up to 210 feet (64 meters) of chemical sensing cable

Visible alarm indicator
Two Form C output relays for leak and fault alarms
Audible and visible alarm notification
Adjustable leak alarm sensitivity thresholds
Configurable for supervised or non-supervised operation
Distinguishes normal conditions from alarm conditions
Quickly returns to normal
Included Equipment: LD310 controller, leader cable, end-of-line (EOL) terminator
Additional Requirements: Power supply WA-DC-5-ST, sensing cable and spot detector (as needed for application)
Power: Isolated 5VDC (±10%) @ 100mA max; requires power supply WA-DC-5-ST (available from RLE, sold separately)
Inputs
Leak Detection Cable: Compatible with all SeaHawk sensing cables as well as SD-Z and SD-Z1 spot detectors (not included)
One Cable Input: Requires 15ft (4.6m) leader cable and EOL terminator (included)
Maximum Sensing Cable Length: 300ft (91m) of conductive fluid sensing cable, or 210ft (64m) of chemical sensing cable
Detection Response Time:  When used with conductive fluid or chemical sensing cables, less than 20sec; 10sec typical.
Outputs: 2 Form C Alarm Relays (leak and fault); 1A @ 24VDC, 0.5A resistive @ 120VAC; configurable as supervised or non-supervised
Alarm Notification
Audible Alarm: 85dB @ 10cm (min)
Visual Alarm: Bi-color LED
Front Panel Interface
Audible Alarm: Indicates cable break or leak detected
LED Indicator:

Normal Operation: Green
Cable Fault: Flashing orange
Leak Detected: Flashing red
Operating Environment
Temperature: 32° to 122°F (0° to 50°C)
Humidity: 5% to 95% RH, non-condensing
Altitude: 15,000ft (4,572m) max.
Storage Environment: -4° to 158°F (-20° to 70°C)
Dimensions: 2.7″W x 4.4″H x 1.38″D (69mmW x 112mmH x 35mmD)
Mounting: Surface mount
Certifications: CE; ETL listed: conforms to UL 61010-1, EN 61010-1; RoHS compliant