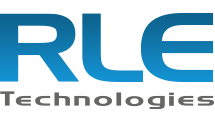 RLE SD-RO1
The SD-RO1 is a single zone spot detector with one relay output.  It can be used in conjunction with any product that accepts a digital dry contact input.
Spot detectors are ideal for small spaces, and are the most economical way to detect fluids in confined areas, such as condensation drip pans.
Note: The SD-RO1 requires an isolated 24 volt power supply. RLE recommends and stocks the WA-AC-24-ST. The PSWA-DC-24 may also be used, but if a DC power supply is used the SD-RO1 will be a latching device – once an alarm is detected, the spot detector will remain in an alarm state until power is cycled to the SD-RO1. Power supplies are available for purchase separately.
Technical Specifications
Key Features
No exposed metal sensing posts – nothing to rust or corrode
Potted electronics
Functions when submerged in water
Adjustable probes are easily adjusted to desired height
Can be screwed or ram set to floor or baseboard
Small footprint/enclosure
Simple installation
Ideal for tight areas
Power: 24VAC/VDC ± 10%, 0.1A max.; requires power supply: PSWA-DC-24 or WA-AC-24-ST (not included)
Relay Output: Dry Contact, Form C; 1A @ 24VDC, 0.5A resistive @ 120VAC
Leader Cable (Non-sensing)
Length: 14 feet (4.27m)
Connector: N/A
Operating Environment
Temperature: 32° to 122°F (0° to 50°C)
Humidity: 5% to 95% RH, non-condensing
Altitude: 15,000ft (4,572m) max.
Storage Environment:  -4° to 158°F (-20° to 70°C)
Dimensions: 1.55″W x 2.0″H x 1.0″D (39.4mmW x 50.8mmH x 25.4mmD)
Weight: 7 oz. (192g)
Certifications: CE; ETL listed: conforms to UL 61010-1, EN 61010, CSA C22.2 No. 61010-1, IEC 61326:1997; RoHS compliant